John Stamos, famous for his role as Jesse Katsopolis on the highly rated family series, "Full House", also plays the drums for the Beach Boys and will perform with them in a concert that is aimed at raising funds to benefit the Huntsville Hospital Foundation in wake of the devastating effect of the tornadoes that rendered Madison County helpless in April.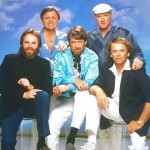 This comes as a follow up to the Beach Boys' visit to the affected areas in Yarbrough, Anderson Hills, Hammond roads and Stovall in the company of Dale Strong.
Madison County Commissioner along with Beach Boys Mike Love and Bruce Johnston Stamos said that they found it ironic that they had planned a show to help the same foundation's effort for a hospital unit earlier this year.
Over 300 homes were ravaged by tornadoes in Madison County leaving nine people dead in Madison County alone. This was caused by one of the six tornadoes to hit each of the affected counties on of which was Limestone County where the damage was found to be even more devastating as over 700 homes were damaged with over 340 irreplaceably so and four dead on April 27th.
Stamos wanted to be included in the Band's concert after he heard of the widespread damage across Alabama. Dale Strong even arranged for 60 Sparkman High School students impacted by the storms to meet the Beach Boys in person in an attempt to surprise them and they were pleasantly surprised by it all. Strong thanked the Beach Boys for all their support throughout this time at the same time praising the students affected by the storm for what he described as their "tenacity" and "bravery".