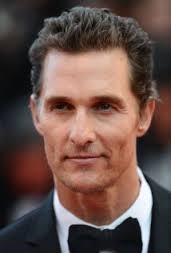 Matthew, who is an American actor, accepted the best actor Oscar award for his performance in the film, "Dallas Buyers Club" during the Oscars at Dolby theater on March 2nd 2014 in Hollywood, California. McConaughty of 44, talks in his acceptance speech that he needs three things in his life to survive i.e. god, family and someone to look up to as a hero.
The actor said when he was 15, he decided that he would be hero himself after 10 years. After the 10 years he pushed the deadline back another decade and then another decade.
The actor said in a gracious speech at the Oscar 'my hero's always 10 years away'. He says can never achieve it, which keeps him with somebody to keep on chasing. At the Oscar, he thanked god, his wife and his children, his mother and his late father and had offered something else for the fans who were awaited for a longer time. The signature line from the character McConaughty played in his first film ' Dazed and confused' brought the house down. McConaughty beat out Leonardo DiCaprio, Chiwetel Ejiofor, Bruce Dern and Christian Bale for the Oscar trophy for the year 2014.