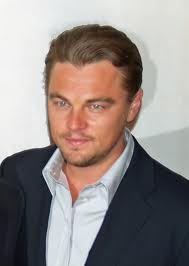 Oscar awards left a part of film buffs and fans in surprise after the favorite Leonardo Dicaprio failed to bag the Academy Award for leading actor. The ace actor kept his composure but fans cried out for 'Poor Leo'.
The fantastic actor has given a sound performance in his film "The Wolf of Wall Street" and has been appreciated globally. Leonardo has made as many as four attempts in the Oscar race, with this film being the fourth but unfortunately has not met with success not even once in crossing the line. Matthew McConaughey emerged victorious for his fantastic performance in the film "Dallas Buyers Club".
Telecast cut to a reaction of Dicaprio on the announcement where he showed calm, composed and playing cool but a little wistful. He hugged the victorious and kissed him on the cheek and greeted him glory.
Fans and supporters, though were not so magnanimous took to Twitter to give vent to their displeasure. Hashtags like #PoorLeo and #GiveLeoAnOscar were seen in Twitter, which were accompanied by screen captures of the actor, looking thwarted and devastated in his films. Snarky captions and comments were seen in many social media from the fans who could not believe the Oscar awards which marked Leo's fourth unsuccessful night at the awards ceremony.