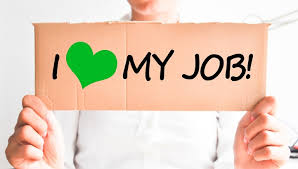 Having a job satisfaction and giving full engagement at work depends on many causes. But also a healthy sex life plays a vital role in as per a group of researchers. Keith Leavitt, an associate professor from the College of Business, Oregon State University, and their team of researchers, have recently published their findings in "Journal of Management". According to them, the adults who have an active and happy sex life at home are active, engaged and capable to give reportedly satisfactory results at work as well.
Sex gives way to the secretion of oxytocin, the love hormone that leads to an affectionate bonding in both private and social relations. Sex also stimulates the secretion of dopamine. This works as a neurotransmitter that activates the pleasure center of the brain. That's why healthy sex is able to uplift mood and psychological goodness. To prove this fact, the researchers worked on 159 married, working adults. They enrolled and studied these people regularly for 2 weeks, twice a day. They enlisted the participants' sexual engagements at home and then studied their mood and behavior at work on that day, and the day after.
Sex has psychological, emotional and social benefits:
Their research revealed that good sex makes the workers' moods more positive the following morning. The employees who reported better sex-experience the previous day notably reported better job satisfaction and engagement as well on their workday. The team has also stated that this finding was noted after considering other points of having a great mood, like good sleep, marital satisfaction etc. Leavitt added that their finding has made the fact clearer that sex hugely affects psychological, emotional and social benefits and it's necessary to give it importance. Having a healthy relationship and sex-life help employees to stay happy and give better outputs in their works as well. So people must pay attention to this fact, she continued.
This study also warns about the negativity people bring in their relationship when they bring their work too much at home and result in work-home conflict. This badly affects their sex-life as well as leads to poor productivity at work. Leavitt said that the vast usage of cellphones and other devices has fueled up the notion of all-time-work and thus hampers the employees' private lives. He added that technology offers temptation but it's better to unplug sometimes. Employers should allow their employees a private life after work-hours and not always push to stay plugged in.