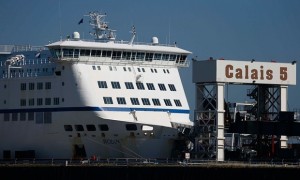 Good news for the passengers as the cross channel ferry services between England and France have resumed again on Monday morning. Though there are some issues which may cause delay, but both of P&O Ferries and DFDS Seaways ferry service operators tweeted that the service has been reopened from the Port of Calais.
The ferry services were suspended at the Port of Calais when few resentful industrial workers used two lifeboats purposely to block the docking of the ships. The workers took the port as a hostage as they were protesting for their job loss due to the sale of ferry service between the two ports, Calais and Dover. This strike also matched up with the migrant crisis of Calais and caused a huge delay in the ferry service. Many of the daily passengers remained slandered for hours while almost 2000 passengers stuck in the sailing ferries heading toward France.   
According to Nicholas Bernier, one of the sailing passengers said that their ferry remained standing still for hours about two miles from the Port of Calais. As this type of strikes also happened earlier this year and caused a huge problem for the ferry service, Manuel Valls, the French Prime Minister has decided to visit the port on the busy Monday morning, this time.