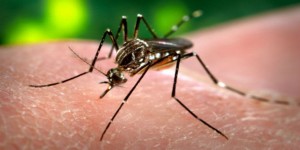 With a Palestinian diplomat and his two sons, adding to the tally, the number of mosquito borne diseases in Delhi reached 250 in the past one week. The Municipal Corporation has confirmed that the number of dengue cases between January and August has been the highest ever in the last five years and the total now stands at 780. In fact, till August 21 itself, the number of cases reported was 530.
Abd Elrazeg Abu Jazer, the First Secretary in Palestine Embassy was admitted to a private hospital on Wednesday, while his sons Amzad and Ashraf were inducted on Friday.
Reports say that Ashraf was in to film making while Amzad is still in his high school.  
The reports of Dengue has not been restricted to the suburbs or the marginalized areas. It has hit even the posh localities that include Lutyens Bungalow Zone. In fact, the official figure says that two persons have died due to vector borne diseases. However, according to the Municipality norms, only ELISA test confirmed cases have been counted in the official figure. Others when added to the tally, may take it to a few tens.
The cases has been high from the northern part of Delhi. Till August 21, none other than north Delhi recorded the highest number-238 cases of mosquito borne diseases.
Till the mid of August the South Delhi Municipal Corporation had issued 80 challans to government and educational institutes for breeding of mosquitoes in their area. Now, it's a challenge for the authorities to eradicate this disease for a better civic life.