JIT Mukherjii
After completing his MBA in Financial Management, he decided to shift to writing and took it as his full time career. Being the Editor-in-chief of this web magazine, he has got diverse interest in the field of politics and business related matters.
Related Articles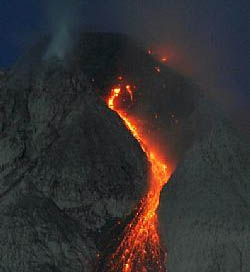 The mount Sinabung volcano in Indonesia is erupting after a span of 400 years and it is spreading lava and sand up to one mile in the air around it. One person has already been killed and more than 10,000 people have been evacuated from their places. The volcano was lying dormant for 400 years […]
Olympian athletes are turning over their own social media accounts to sponsors, agreeing to quotas of postings on Twitter and Facebook. Such deals between the two parties will allow sharing of photos and insights of the athletes and let other people send commercial messages in their name.
This year 2011 will see the Easter Sunday coming very late. In fact, coming of Easter is so late that to some people it is supposed to be the latest Easter in their lifetime. Eastern Sunday happened to come so late last during the year 1943 and in that year, it came on 25th April. […]