JIT Mukherjii
After completing his MBA in Financial Management, he decided to shift to writing and took it as his full time career. Being the Editor-in-chief of this web magazine, he has got diverse interest in the field of politics and business related matters.
Related Articles
Today on Monday, the Institute of Chartered Accountants of India (ICAI) is going to declare results of the integrated professional competency course (IPCC) along with professional competency course (PCC). Nearly 1,691 students from the city participated in CA exams which were held in May this year.
Have you gained weight recently and are trying to find ways to lose the extra poundage? If you are looking to lose some weight in two weeks, then this piece can prove quite helpful.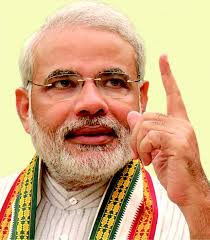 The media is now writing hundreds of pages on who will become the next Prime Minister of India? Will it be Narendra Modi or someone from the Third Front? The topic of the discussion clearly shows that there is no chance of anybody from the Congress.