A dentist in Ireland has been sent to life imprisonment after he has admitted that he has murdered his wife and former lover's husband about 20 years ago. During the course of the trial, he was saying that they had actually committed suicide.
Save 1200 On Fuel In 10 Simple Steps
The dentist, Dr Colin Howell is now 51 years old and is from Castlerock, County Londonderry.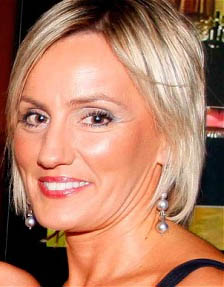 He has been denying the charges for these years and admitted the murder till he was arrested last year.
He has admitted that he has murdered his wife Lesley Howell, who was 31 years old at the time of death. She was the mother to four children. He also murdered police constable Trevor Buchanan. Their bodies were discovered inside a car which was filled with carbon monoxide. The murder was committed in the year 1991 in the month of May.
At that time, it was stated that they have decided to end their lives from depression as there was an affair going on between Buchanan's wife Hazel Stewart and Howell.
Stewart, now 47 will also have to face the trial next week as she is also a co-accused in the double murder story. Howell's present wife has also left him along with five children and has already filed for divorce as she is not willing to stay with this killer husband. Howell is expecting a death sentence next week.