French Riviera on Wednesday witnessed the great inaugural function of the 64th annual Cannes Film Festival with the commencement of Woody Allen's "Midnight in Paris."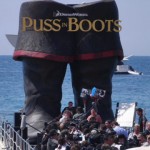 The largest cinematic show of Cannes Film Festival will be running till 22nd May and may welcome various dignitaries, Hollywood and Bollywood artists to its hub to celebrate the auspicious festival.
Jude Law, Uma Thurman and Robert De Niro are the jury members for the film festival and were hosted dinner at the La Palme d'Or at the Hotel Martinez on Tuesday. All the jury members were oozed by their fans in the Croisette demanding autographs.
Few other prominent stars spotted in the Cannes Festival are Salma Hayek, Adrien Brody Owen Wilson and Antonio Banderas. This year the Cannes film festival is going to enjoy the promotion of new film "The Tree of Life," a story of a Midwestern family in the 1950s, starring Brad Pitt and Sean Penn under the direction of Terrence Malick.
Besides this, another film named "Drive" starring Ryan Gosling will be witnessing the competition of winning the top prize, Palme D'Or, which is directed by the Nicolas Winding Refn of Denmark. The film is based on the Hollywood stunt driver who escapes out from the underworld criminal atrocities.
The biggest cinematic extravaganza will also go through the special documentary presentation of Mourad Ben Cheikh based on Tunisian revolution along with the short films screening by Egyptian filmmakers. All the Egyptian celebrities will be thrown a dinner party on 18th May for their remarkable contribution to the dinner party.