JIT Mukherjii
After completing his MBA in Financial Management, he decided to shift to writing and took it as his full time career. Being the Editor-in-chief of this web magazine, he has got diverse interest in the field of politics and business related matters.
Related Articles

Candidates of KSWU BA 4th Sem Examination can chec The CB Crash Course – How You Can Skyrocket Your CB Knowledge k their KSWU Exam Results 2011 which are now available at the university's official website. As per details,  Karnataka State Women's University (KSWU), Bijapur has announced the KSWU BA 4th Fourth Semester Exam Results […]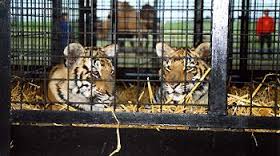 Surprisingly for the first time China has admitted in public that it allows trade in skins from captive tigers. The awful submission was made at a meeting of an international convention to protect endangered species that was attended by good many participants and officials. They said that earlier China had never reported this to the […]
mTemplate is a PHP template engine which is very easy to use and it can allow the separation of HTML code from the PHP code. At the end, you will get a cleaner code which is very convenient to maintain and also to read.