The recent blast in China has paralyzed one of its core industrial zones. Northern China's Binhai New Area is a huge logistics hub, considered twice the size of entire Hong Kong. The details of the China explosion at a chemical warehouse are yet to figure out, as the investigations are ongoing. After the first explosion, fire immediately spread to other logistics firms and warehouses.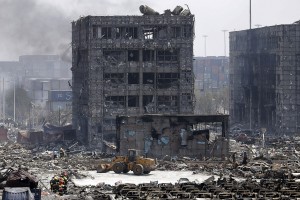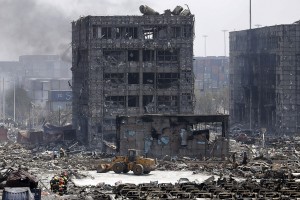 The blast killed 50 people, whereas about 700 people are injured severely. The fire crew tackling the situation were deeply wounded and 21 rescue personnel are reported to be still missing. The magnitude of the blast till late Wednesday was near about 3 tons of TNT exploding, while the second blast was similar to 21 tons of TNT explosion. The investigating officials are not really sure what chemicals they were and what was the quantity that blasted.
A team of 217 chemical specialists were deployed to investigate the scene. According to the State TV reports, the warehouses where the explosions occurred were just 600 meters from the residential area, whereas according to the norms, warehouse should be located at least 1,000 meters away from the residences. Due to the effects of explosion, about 3,500 people were rendered homeless. They are moved to local schools for the time being. Information available till Thursday shows fire was brought under control, but yet to be extinguished.
Premieres and new film releases have been canceled due to the blast. Several eminent celebrities, including Angelababy, Huang Xiaoming, and Jackie Chang have donated funds to help the affected families, who have been devastated in this massive explosion.