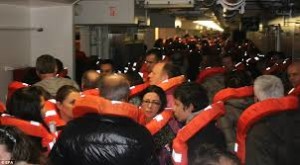 The Malaysian airlines plane flight MH370 has been missing since few days. The US investigators are pursuing the possibility that the missing Malaysia Airlines flight MH370 and the passengers of about 239 and crew are being held against their will at an unknown location. The wall street journal has published a sensational claim this afternoon that the counter terrorism officials now believe that somebody on board had deliberately turned off the planes transponders in order to avoid the radar detectors. The latest revelation comes as no signs of the missing Malaysian jetliner were found at a spot where the Chinese satellite images showed what might be the plane debris.
Azharuddin Abdul Rahman told the media reporters that they went to Kuala Lumpur but there was nothing found. The officials said that the missing flight was thoroughly searched in the last few days and the search is still going on. The China's state administration for science, technology and industry for national defense last night published three satellite images that showed the signs of the lost flight. These images showed that there were three floating objects in the sea just one day after the plane disappeared. The Chinese authorities said that it might provide a false hope.
The officers even said that they couldn't confirm that the objects which were found in the sea were the wreckage of the missing aircraft. The Chinese satellite has found smoke and floating objects but they were not sure to confirm them to be the parts of missing aircraft. Malaysia's civil aviation chief, said that they were not been officially informed about the images by China. The search team will be hoping to locate the aircrafts emergency locator transmitter which acts as a beacon. The black box also acts as an alert system however the signal is not being able to be detected over long distance.