Bipasha Basu, the hot and ravishing actress of Bollywood has allegedly denied her taped telephonic conversation done with former Samajwadi Party leader Amar Singh on Thursday.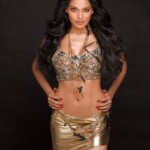 In reference to the allegation, Bipasha claimed that she has been beleaguered with calls from media, who are curious in knowing my reaction towards the inundated conversation happened between me and Amar Singh.
She clearly rejected the convo, and reported that the voice over the telephone is not hers and she has been unwontedly dragged by media into the controversy. He further clarified that her voice has unique individuality and does not matches with the voice that has been released in the tape.
However, the whole brag came into limelight when Supreme Court has lifted the ban over the suppressed order filed by the former Samajwadi Party leader Amar Singh over the telephonic conversation between them in 2006.
Although the conversation happened between the two is released in the local newspaper with the heading as 'Age Matters between the Legs: Amar Singh to Bips' as follows:
Bipasha Basu: ok tell me, when are we meeting?
Amar Singh: I am quite bust but wherever you say.
Bipasha Basu: OK sweetie
Amar Singh: So nice of you for remembering me.
Bipasha Basu: Yeah, it's my pleasure
Amar Singh: Old person like me?
B: Pardon!
A: I am saying the oldie like me.
B: I didn't understood
A: Oho!
B: I said it is not the matter of age!
A: yes, I understood
B: you are right age does not matter for all this.
A: Actually it is the matter between the legs.
B: (laughs) OMG, you are too much! Let's meet soon; it's been a month we met.
A: Ya sure, we will be meeting soon.