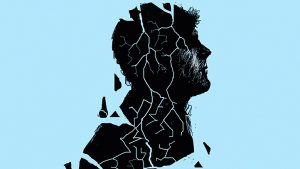 Depression is not just physiological in nature but has a lot of interconnection with genetics. According to a study conducted by the University of Central Florida, the genetically variant has been carried by about 25% of the population and this is the reason why most of them are born to be depressed. Science says that people who have apolipoprotein- E4 have 20% greater chances of developing depression symptoms in later stages of life than those who don't have this protein. The author Rosanna Scott used the well-being and health data of about 3,203 participants whose age ranged from 53 to 71 years.
The data has been collected from Wisconsin Longitudinal study where they carried out the long-term study of various aspects of health, relationships, mortality and from people who have mostly graduated from the Wisconsin high schools in the year 1957. According to this study people who have apolipoprotein-E4 have developed depression symptoms as they grew older.
As this apolipoprotein-E4 can create a negative impact over how our body can handle cholesterol, Scott wanted to study on apolipoprotein-E4 and how it's been linked to depression. Paulson said that her studies and findings have added great value to the literature and provided clarity on this topic. The prior research has been carried out with the use of small sample group, too young sample, or with the use of data which wasn't collected for a longer time. If you have apolipoprotein-E4 then you have a higher risk of developing depression though it's not determined. Though you may not be able to change genes you can try ways to improve your health.