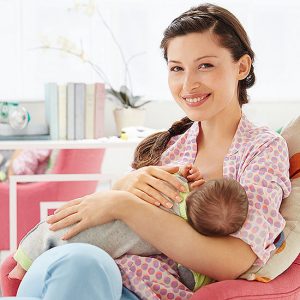 The first week of August is celebrated as the breast awareness week and so it is a must for all the new mothers to know the dos and do not's of breastfeeding. A mother's milk is the best food which can be given to a newborn baby. It contains all the important nutrients essential for a baby. It contains protein in a large amount which is very important for the baby's growth. Often the mothers forget about themselves while taking care of the baby. A mother's health is as important as the newborn's health.
So for this a new mother has to follow certain dos and do not's which are as follows;
Do's –
A new mother needs to take care of her health by eating a balanced diet, eat frequent healthy short meals, eat food which contains iron like, leafy vegetables, eggs etc., drink 8 glasses of water to prevent dehydration, increase milk production by having soups, juices, and milk.
Do not's –
Avoid caffeinated and carbonated drink such as coffee, tea, chocolate, and colas, stay away from sweet and sugary food as it has no nutrition, smoking and drinking alcohol should be avoided as it causes harm to the mother and the baby, stay hygienic and eat hygienic food to avoid infections. These not only help the new mothers to recover quickly but also keep the baby and the mother healthy.
Pregnancy is one of the most important phases of a woman's life. It is a whole new experience for a woman. Pregnancy is a nine months long journey which brings a mother and her baby closer to each other. When this period is over, a mother goes through a lot of transformation and has mixed emotions in her such as depression, stress, anxiety etc. Breastfeeding is the best and a natural way to relieve stress. It even strengthens the bond between a mother and the newborn.