Sourav Ganguly, the man who framed the modern team India, has been finally taken in by the Pune Warriors to play in IPL4. To everyone's astonishment, this cricket icon was not taken by any teams in the cricket auction held for IPL4.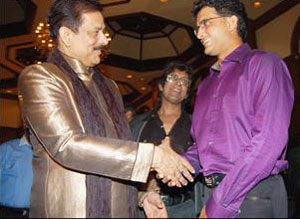 As soon as the news of Sourav Ganguly inclusion in IPL4 spread, there was sensation visible around everybody's face. Pune Warriors have decided to replace Ashish Nehra and bring in Ganguly in his place. After a long gap, Ganguly was seen to be practicing in his home grounds at the Eden Gardens today morning.
Former expert cricketers are of the view that long experience of Sourav Ganguly will definitely help Pune Warriors, who are at the last in IPL4 and are struggling hard to remain afloat. Yuvraj Singh is the captain of Pune Warriors and the team has won only two out of eight matches.
Former India selector Sambaran Banerjee said, "Nobody is expecting him to perform as he did in 1996 or 1999. His body cannot take that. But look even Rahul Dravid and Sachin Tendulkar are playing fine. If Ganguly can play at 60 percent of his ability, he will be an asset for Pune."
Another interesting part will be the division of the Kolkata fans between KKR and Pune Warriors in the clash between the two teams. A large number of people of Bengal may support the Pune Warriors because he is still the darling of the people there, irrespective of the dirty politics that goes on in the national cricket scene.