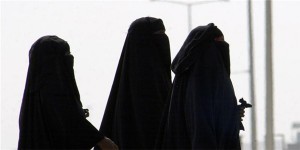 History was made in Saudi Arabia when Saudi women registered their candidature for the municipal polls for the first time last Sunday. Not only that, in the first quarter of this month, women also registered themselves as a voter at centers which are completely run by the female stuffs. This women's registration has come as a breaking news because this the first time when Saudi women took their step forward towards politics in spite of having a strict separation of the sexes.
Not only that, the Saudi women are not allowed to drive. They have to cover their full body and also they have to take permission from their male guardian before applying for a job or passport. Being a resident of free country, actually Saudi women have no rights towards their freedom. So, a new era of freedom for the women has begun when 200 Saudi women took their step forward to register their name for the election, which will take on December 12.  It is believed that more female candidate will register their name as the registration window is opened till September 17, for the voter registration.  
Abdullah, the king of Saudi Arabia introduced municipal election in 2005 but granted the right of women to vote in the year of 2011. This 424 polling stations have been nominated for the women reservation out of 1263 polling stations. This is a huge number of polling stations which have been reserved for them among the 284 municipalities throughout the country. Indeed, two – third of total council members will be elected by this vote, this year, which is a different scenario from the all men vote, happened in 2011.