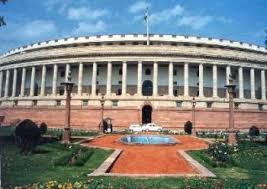 The Election Commission of India has announced the program and schedule of Lok Sabha elections on Wednesday. According to the reports obtained from the commission, this is the longest polls and will be conducted in total nine phases throughout the country.
The Chief Election commissioner VS Sampath, along with two election commissioners HS Brahma and SNA Zaidi announced the dates in a press conference. The elections are scheduled to start from April 7 and end on May 12, followed by the counting which is scheduled on May 16.
The first phase will be held on April 7, 2014 and it will cover two states and six parliamentary constituencies, followed by the second on April 9 that will cover seven constituencies in five states. The rest of the phases will cover all the other constituencies on the dates April 17, 24, and 30 and May 7 and 12, 2014 respectively.
The total number of electorate has incremented by 10 crore from the last Lok Sabha elections held on 2009 and the figure is 81.4 crore people. The Chief Election Commissioner also said that the number of polling stations in the country has increased by 12 percentand is 9,30,000 stations this year.