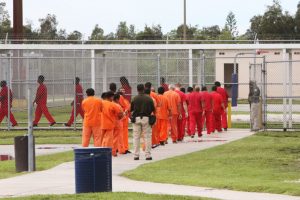 US President Donald Trump has been successful at implementing immigration laws in some parts of the US. Under his jurisdiction, arrests by Immigration and Customs Enforcement have increased a lot although in other parts of the US it is being slowed down by local measures and sanctuary policies created to protect the immigrant rights.
Although the Federal government is officially responsible for administrating immigration policy, over the years it has enlisted the help of the local authorities by transferring immigrants who land in local jails and stay prisons to ICE. However, in the recent days, officials in many regions are being less cooperative, thus leading to much faster ICE arrests in some regions than in the others, though many of them claim that they apply for US citizenship. For example in some areas of Tennessee or Georgia, if the police stop an undocumented immigrant for missing a stop sign, he or she can be sent to ICE and even be deported. While in other areas like San Francisco or Chicago, a person who has been arrested for far more grave crimes doesn't have to worry about being moved to the Federal government by the local officials.
In a report conducted by the MPI on the total number of arrested immigrants by how they came into the ICE custody during the first 135 days of Trump's administration, showed that most of the immigrants that were transferred from local jails mostly accounted of the immigrants picked up by ICE, although the share has decreased from previous years. Also, most of the federal officers depended on the arrests they made themselves.
Donald Trump is compelled to how much he can elevate both the kinds of arrest in the future. Although he has the authority to order ICE agents to arrest as many as immigrants that live in the US illegally, he is not being able to do so as he doesn't have the necessary funds. So, despite his keenness to implement immigration laws, arrests have only gone up slightly faster, that is 24% than during the same time period in 2017 when Barack Obama was the President, which was 21%. Also, Local authority transfer arrests grew slightly slower in comparison to the previous year: 69% Vs 70%.
While the majority of communities in the US are not sanctuary jurisdictions, some of the biggest cities along with the total state of California are and they make up to a large portion of the undocumented immigrant population. All this means that Trump is unlikely to snatch the title of "deporter in Chief" from the previous President Obama, who earned the moniker from immigration advocates, who criticized the record level of deportations during the start of his administration.