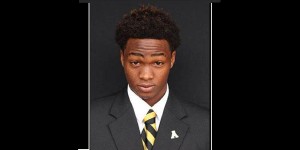 Shootout at the US University in the state of Georgia left a student dead and resulted in a temporary lock down of the campus. The student killed was named Christopher Starks, a junior from the Atlanta metropolitan area. He was declared dead at a local hospital after an 'altercation' on Thursday evening.
Till now there are no reports of arrests but the campus had to face a sudden temporary closure for about two hours. A statement from the University stressed on the fact that the ones who study, work or teach in the varsity happens to be their topmost priority. There is no place for violence. The University has urged the students to report to the campus police on any info about this shootout.
According to the reports obtained, there was a fight at the students union room. The victim was shot eventually in the collarbone area.
The Savannah State University was founded in 1890 and has on board almost 4100 enrolled members. The faculty strength at present is about 145 and the varsity boasts of a sprawling 70 hectare campus.
Now it is all about finding valid info and clues about this death which may lead to a conclusion. The ball now lies in police court. The issue has raised the question – Will the US administration ban the carrying of guns by the students?