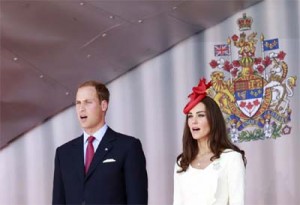 Kate Middleton is indeed not meant for the green eye. Surprisingly a recent poll in London by YouGov showed this when in a survey it was proved that 86 percent of the women in Britain are not jealous of 'Waity-Katie' in anyway.
The survey had beenprecisely done on more than thousand British girls who are eighteen or above. While Kate Middleton might be the heiress to the throne and the next in line after the Late PrincessDiana, there are very few who would actually like to be in her place.
The precise reason can be attributed to the fact that being a 21st century princess it will not be easyfor Kate to evade the eye of the media. As the fiancée of Prince William, it is reallyhard to lead a normal life if you are next in line to the throne.
Even before the news of the wedding had been doing the rounds it had not been easyfor Kate. Before the proposal there were tabloids publishing the news of the nittygritties of the relationship between her and Prince William. With time as the proposalhappened, press and media persons have made a beeline for her. Her outfits have been commented upon repeatedly, belabouring on her classic sense of style that is worthy of being compared to the late Princess Diana. However one tenth of the crowd who voted for Kate Middleton stated that the only reason they would love to be in her shoes is because they envy the wealth she is going to possess.