The NCAA basketball championship reached to a new height as The University of Connecticut defeated the Butler University team in the third college basketball championship for men.
University of Connecticut defeated Butler University by a margin of 53-41 and they were leading by 34-19 at the half time. The game was held at the Reliant Stadium in Houston. Butler University was successful in 19% shooting as they were able to hit 12 shots out of 64. This was the second worst shooting percentage in the NCAA basketball championship when Washington State hit at 21.5% in the year 1941.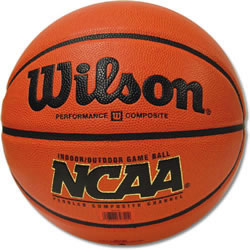 The players who made a difference for the University of Connecticut include Kemba Walker and freshman Jeremy Lamb. The former scored 16 points and the latter 12 in the second half of the game.
The game also marked a difference because it was a championship game where the combined score of both the teams stood below 100 points. Butler University coach Brad Stevens said that the defense of University of Connecticut was quite strong and they played better than any team they have faced round the year.
Matt Howard, senior forward of Butler University missed 12 of the 13 shots and was able to finish with seven points at the end of the game. It was the lowest scoring title game in the 62 years of NCAA basketball championship and was also showed a very unpredictable turnout.
Jim Calhoun, University of Connecticut coach became the oldest coach to win some championship and the fifth one to win the NCAA tournament more than three times. Others who can join the race with him include Adolph Rupp(4), Bob Knight(3) and John Wooden (10).