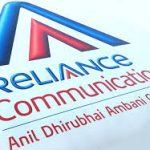 To keep the fight for the holding grip of Indian telecom market, younger of the Ambani brothers of Reliance Communication has come up with a new cheap rental plan. Keeping up a distinguishing comparison with the latest prepaid offers offered by different telecom networks Reliance Communication has introduced a new rental plan of Rs.299/- for all of its customers. This announcement was made by the telecom company on Wednesday on its Twitter account. In the tweet, Reliance Communication said that they are going to introduce a rental plan of Rs.299/- which will be also the lowest rate as per company's last revised tariff plans for prepaid users.
It is clearly visible that introduction of the new plan is just to put up a fight against the dominant telecom providers of the Indian market. The little introduction of the plan in the twitter ensures that the plan will come with unlimited data, text messages and phone calls option. Still, now the whole details about the plan are not declared by the Reliance Communication but from now all the prepaid subscribers can visit Eshop.com to buy this rental package.
Reliance Communication is owned by Mr Anil Ambani. If you are unaware of the fact then you should know that Reliance Communication is struggling for bonds and dropped share values. Though for this struggle the company has directly blamed the introduction of freebies options from Reliance Jio which is led by Mr Mukesh Ambani.
Few weeks age of this announcement Reliance Communication has also announced an eye-catching offer for the dongle buyers. The offer came at Rs.5199 with a free 4G SIM allowing 1 GB data per day. Apart from this offer, it also introduced Wi-Pod dongle with a validity period 365 days at just Rs.3200. Earlier to this R.Com has merged its telecom business with renowned telecom network provider Aircel after getting approvals from 99.99% shareholders.