JIT Mukherjii
After completing his MBA in Financial Management, he decided to shift to writing and took it as his full time career. Being the Editor-in-chief of this web magazine, he has got diverse interest in the field of politics and business related matters.
Related Articles

NYS fair held every year is a great source of fun and excitement to the people of New York. The fair draws about a million people every year and one can get all sorts of fun and entertainment in the fair.
Let us get down to some interesting facts and myths of Thanksgiving 2012. As per reports obtained from US Agriculture Department, about 254 million turkeys are going to be slaughtered in the US in Thanksgiving 2012. This is 2% more than last year and the total value of birds was five billion dollars.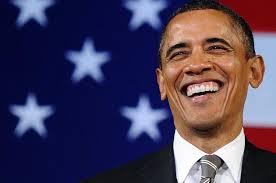 With Ukraine problem in a massive state of discomfort and needing immediate attention every time, US President Barack Obama made a pitch for women's pocketbook issues. He called for strong legislation and demanded that equal pay must be delivered for equal work.