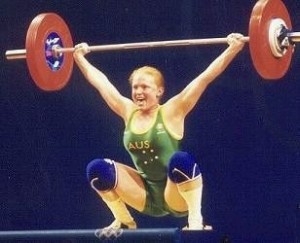 Kulsoom Abdullah is a 35 year old woman, who is not only known for being an IT professional but is also known for her passion to lift weights on the professional platforms. Right now, she is in news for her request to the International Weightlifting Federation. Later this month, the International Weight Lifting Federation is supposed to sit together and review on her request to be allowed to wear full body covered clothes while wrestling on the ring.This one decision passed by the International weight Lifting Federation can actually change the path of history for Muslim weight lifters. Abdullah is not an Olympic stature weight lifter, but is known to lift about 111 kilos of dead weight and fight with other women in the 106 to 117 pound weight lifter segment.
Has she received any fatwa from the Muslim world? Or she is just afraid that any such fatwa may end her dream of becoming number one in weight lifting? In the past, we have seen many such fatwa being extended to the Muslim beauty winners.
Abdullah wants to take part in the various competitions that are being held in the United States in the month of July. However, the USA weight lifting Association informed that these tournaments are being covered by the IWF and their dressing rules would apply. The Muslim fundamentalists must be happy at the gesture of Kulsoom Abdullah.