JIT Mukherjii
After completing his MBA in Financial Management, he decided to shift to writing and took it as his full time career. Being the Editor-in-chief of this web magazine, he has got diverse interest in the field of politics and business related matters.
Related Articles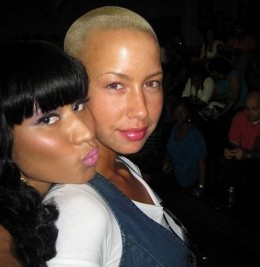 Amber Rose has shared to the world that in spite of her break up with Kanye, she is not sad and sitting at home and weeping. On the contrary, she has got a wonderful girlfriend in the form of Nikki Minaj. Amber Rose is an ex stripper and is well known for her sexy approach […]
The 29 year old Goan player Soccer Velho passed away after his sudden cardiac arrest on Saturday evening at Goa. He was an extremely talented midfielder who was famous for his sudden bursts of speed which were at times unstoppable. He had complained of breathlessness and chest pain after he returned from Margoa after playing […]
Reports have confirmed that US government is working on following the nine servers of leading internet users for the anti-terrorist campaign. These companies Microsoft, Yahoo, Google, Facebook, PalTalk, AOL, Skype, YouTube and Apple have been under deep surveillance of the cyber crime that may happen and the anti-terror regime.