The Gabriella Pasqualotto blog shifted the attention from IPL scores to the character of the cricketers in the game. The South African cheerleader lamented on the character of the Australian and South African cricket players. She advises other women stepping into the act of cheerleading to be beware of these players.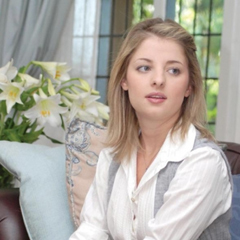 The story began when this South African cheerleader wrote about the players playing for the team of Mumbai Indians. The Gabriella Pasqualotto blog exposed the activities of cricket players about how they treat cheerleaders. Another cheerleader from the team told the players about the blog.
Soon the matter was reported to higher authorities and Gabriella was sent back home. The cheerleader says that the attitude shown towards her was not less than what is for a criminal. The authorities took no time in sending her back to home. The cheerleader is not regretful for what she did. She only said what the truth was on her blog.
The Gabriella Pasqualotto blog comments not only on the character of the cricket players but also on common people coming to watch IPL matches. Gabriella says that the citizens look down at them in a suspicious manner. They are less interested in the game and more in checking out the cheerleaders present on the field.
Not to forget, the cheerleader gives a clean chit to Indian players. She mentioned that Indian players are polite with the cheerleaders and give them due respect. In all, the blog made the visit of Gabriella to India short and she had to lose her earnings completely.