Just like every year the performers at the 38th American Music Awards 2010 presented loads of entertainment accompanied with some of their brilliant performances.  These awards are really very special since who will finally win the bell is entirely determined by the fan votes of the celebrities.
Singer Rihanna set the stage on fire with an outstanding opening number. She was looking really cute in her newly made curly red hair.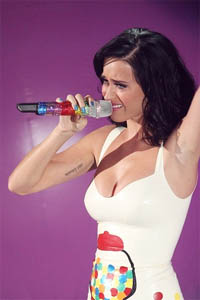 Fans greeted her with several big rounds of applause as soon as she entered the stage. In her beach party style look it was clearly evident that she is on her way to become the future pop-diva.
Enrique Iglesias with his usual charm and sexy appearance has always fascinated his millions of admirers during his performances. In American Music Awards 2010, he sang a couple of his hit numbers like "I Like It."
After that we saw another pop singer cum actress Miley Cyrus to enter the show. Her fans just went crazy as she started her performance with plenty of red candles behind her since the fans of Miley already know she turned 18. Her newly grown up charm was perfectly accentuated by her humble dressing and soothing performance that she presented with her songs telling about forgiveness and love.
American alternative hip-hop music group Black Eyed Peas was also present in the American Music Award 2010 to rock the show. This group has won few awards this year for their album The E.N.D. and "Boom Boom Pow". So without making the audience disappointed they sang some of the songs from these recent albums. We also got Katy Perry who recently married a guy named Russell Brand last month. She and Willow Smith together introduced teen pop diva Justin Beiber as one of the performers in American Music Awards 2010 event.
Jon Bon Jovi also gave us a stunning performance. His female admirers still get crazy with his all time charismatic appearance even at his 48.
Among others the popular hip hop performer P. Diddy Combs was present. Kid Rock also performed as well.