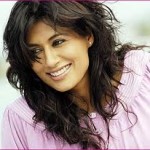 Reacting to reports that there is ongoing cat fight going between the two over a pink dress, two Bollywood beauties Chitrangada Singh and Deepika Padukone have declined the rumor and said that they are perfectly in good terms with each other.
The duo will be seen together in the upcoming film of Rohit Dhawan named Desi Boyz. Of late media was full of gossips that there is constant fight going on between them. Reacting sharply to the news, Chitrangada Singh said that there was no tiff between them. The duo has done just one shot in the film and there was no other scene where the two should be seen together.
Media reports were saying that there was a pink dress for the film and both Deepika and Chitrangada Singh liked it and both wanted to wear it during the shoot. Both of them said that they were sufficient enough to buy a dress for themselves.
The film starring Akshay Kumar and John Abraham is scheduled to release on November 25th.