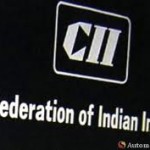 A survey conducted by the Confederation of Indian Industry or the CII shows that the industry of insurance which had been facing a heavy cash crunch can register a fall of below 5% during the current fiscal year.
About half of the majors of insurance had surveyed and declared that there would be negative growth in the present fiscal year but it revealed that every non-life insurance company had become more optimistic in terms of their outlook of growth with almost 60% of these inflicting an average rate of growth of 10%.
The survey has been unleashed at a time during which the government was looking to pass the insurance bill which was pending which would seek to increase the FDI or foreign direct investment level from current 26% to 49%. Presently the level of penetration in the non-life part is 0.76% and in the sector of life insurance it is 4.4%.