Apple Inc. and Samsung Electronics Co. have taken their smartphone production way too seriously not with just one but two brilliant smartphone release. While Apple came along with iPhone 6 and iPhone 6 plus, Samsung released Galaxy S6 and Galaxy S6 edge. Both the smartphones from Samsung and Apple are equipped with advanced software and hardware, along with great specifications. While Apple has its own niche, Samsung's Edge is currently the only phone in the market that has dual curved display, which is attractive enough for many potential viewers.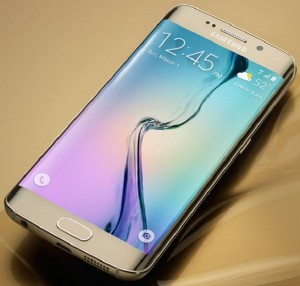 Recent reports have confirmed that Samsung Galaxy S6 Edge is quite an expensive one to manufacture for Samsung, while Apple has set quite a high price for the iPhone consumers. The features of each phone should be taken into consideration before deciding your pick.
Samsung Galaxy S6 edge flaunts a 5.1-inch Quad HD (1440×2560) resolution display that wraps around each side of the device. The phone also has Gorilla Glass 4 panel protection and has successfully passed the drop tests too. While on the contrary, iPhone 6 plus has a 5.5-inch Retina HD resolution display. iPhone 6 is Apple's only 'Phablet' released so far. Phablets are gaining popularity for sure, but it is little difficult to keep it in grip, whereas iPhone 6 is much comfortable. Some specifications of iPhone 6 are reportedly amazing and help users enjoy the benefits like anything. Before purchasing any of these phones, it is important to minutely check the features to ensure if it would serve your purpose of buying such an expensive one.