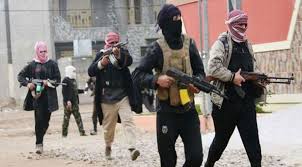 US Government has announced that they are going to send military advisers to help the Iraq administration fight with the militants. The Islamic State of Iraq and Syria (popularly known as ISIS) has entered into a large portion of the Iraqi territories and has been able to capture a large part of the Iraqi province.
Reports say that the Islamist forces have even entered into some of the chemical factories zones of the ex Iraqi President Saddam Hussain. President Obama categorically said that the US troops will not go to Iraq again to fight with the ISIS militants. The US military advisors will only help in planning of military attack and sharing intelligence with the existing Iraq government.                       
US secretary of state John Kerry is planning to come to the Europe and Middle East regions and will held talks with the US allies and partners in a bid to bring back stability in the region. Taking a U turn from its earlier stands, President Obama has said that it is not the duty of US to choose Iraq leaders. Iraq politicians must unite for the sake of the future of their own country.
With the Iraq crisis deepening with every passing day, price of crude oil is also increasing in the international market and that is a cause of worry for many developing nations, including India. With the rise in price of crude oil, India will feel more pressure in their Government exchequer and that will really create some problems in their balance of payment problems. Moreover, many Indians have got stranded in Iraq and pressure is mounting by the relatives of the missing persons on the Government of India External Ministry authorities to find and return them safely back to India. Saudi Arabia and Iraq are two biggest suppliers of crude oil to India.