Related Articles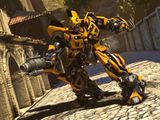 The film "Transformers: Dark of the Moon" has got everything in excess. The action is excessive, the noise, destruction everything has been put into excess.
Modern day is the age of internet and online. Whether it is an educational purpose or business purpose or even official purpose, the internet has become an integral part of our life. And when it comes to the business purposes then the use of internet policy is a must. And to get the benefits of […]
At the Nickelodeon's Kids' Choice Awards which has been held on Saturday night, famous actor cum pop diva Miley Cyrus conquers over both massively popular actors Emma Watson of Harry Potter and also Twilight starrer Kristen Stewart for the Favorite Movie Actress Award. She also wins over fellow nominee, Ashley Judd.