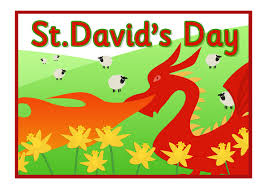 Celebrations of St David's Day have been held around Wales to mark the national day of the country's patron saint. More than 70 Army medics, who had served in Afghanistan marched through Risca in Caerphilly County.
First Minister Carwyn Jones had already celebrated by ringing the traditional opening ball at the New York Stock Exchange on Wall Street, earlier on Friday. The Welsh flag was hoisted at Downing Street and it flew, radiating its might and resembling the token of a wonderful nation. A family fun day gathering was held at the Senedd in Cardiff Bay.
Bands and Corps of Drums of the Royal Welsh led the parade in Risca. Volunteers included the likes of nurses, doctors, dentists and paramedics in the NHS in Wales in civilian life, each of them received a leek as a part of St David's Day tradition, as well as their campaign medals.
Capt. Lyndon Davies, the Nursing Officer said that it was a matter of prestige and honour for them to have the privilege of marching through Risca. He also added that the day was extra special for the Welsh unit, since it was St David's Day and they had received their medals on that very day.