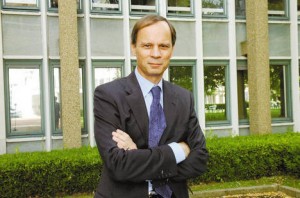 Jean Tirole, the French economist was awarded the 2014 Noble Prize for this successful works in the field of economics. His work focuses on how exactly the government of any country should control the increasing dominance of powerful companies in the market. His researches showed that the market regulations should be chosen very carefully as accordance to the need of individual companies rather than imposing any general regulation on every firm present in the existing market, of a particular country.
The prize is also named as Sveriges Riks bank Prize in Economic Sciences in Memory of Alfred Nobel. This award was started in the year 1968, and was actually not a part of the original set of awards which was started in 1895.
Jean Triole was awarded the Noble prize, and he received an amount of $1.1 million. According to the Royal Swedish Academy of Science, "Jean Tirole is one of the most influential economists of our time".  "Most of all he has clarified how to understand and regulate industries with a few powerful firms" says the academy. The success of Triole's research has also opened a new pathway, which emphasises on how exactly the market policies should be chosen and implied upon the most powerful  companies that are known to dominate the prevailing market conditions of a specific country. Till 1944 the economists of the United States has been winning the Noble prize, and only in the recent present economists from other parts of the world have been gaining recognition. Tirole has been recognised for his success in bringing out the 'economic science in about taming powerful companies' as remarked by Staffan Normark, the Permanent Secretary of the Royal Swedish Academy of Sciences. Some other well-known Noble prize winners in this field are, Paul Krugman, Friedrich August von Hayek, Joseph Stiglitz being few of them.