The famous downtown barbecue spot in Chicago is channeling Roots in the Southern region forthe celebration of Kentucky Derby 2011. The day will start with the deviled egg flights as wellas slider of apple-smoked ham biscuit. More over to quench thirst special and delicious drinksare prepared. The list of drinks also includes mint juleps (priced at $ 5) and bourbon flights(priced at $10). The person who will win "Best Derby Hat" will be awarded with a cash gift cardof the value of $100.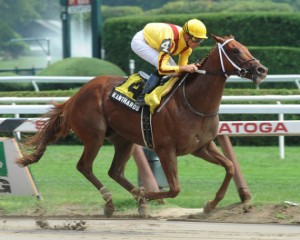 There is also a marvelous arrangement of an exclusive party for the celebration of KentuckyDerby 2011 which will happen in the dining room at Table Fifty-Two. If you want to enjoy thefullest without wasting a single second be there. The sip of bottomless mint juleps prepared withAngel's Envy bourbon will be there to enhance the enjoyment. Not only this, there is a perfectarrangement of various delicious dishes like Kentucky Hot Browns (turkey sandwiches preparedin open-face applewood-smoke served with country gravy) and Kentucky Burgoo (stew of beefand vegetable).
If your mood is of a laid-back affair the derby party taking place at The Pony is the best place foryou. The main items on the menu card are fried chicken and biscuits with the nominal price ofonly $10. The drinks available here are best in its category. The $5 Jim Beam, Maker's Mark andRed Stag cocktails and $5 mint juleps are the real thirst quenchers. Kentucky Derby 2011 is theseventh year of the celebration.