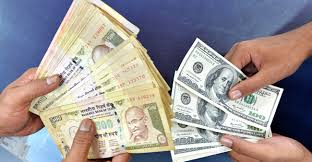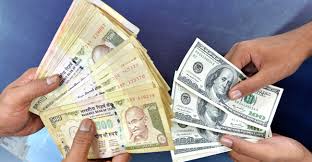 The Rupee is the best performing currency among all, regardless of dollar's fallback. It has risen up to 6% against the greenback this year. After showing a growth in US non-farm payrolls by 209,000 jobs and June's employment last month, dollar posted its biggest one day gain in July. The rupee however reduced some early losses and was trading against the dollar at 63.68.
The rise in rupee this year came unexpectedly. Many economists were predicting that rupee would break all the 70 levels against the dollar and some even said that it might hit 72 per dollar by the end of the year. The rupee declined to 68 per dollar this January, almost hitting its all-time lows. In expectation of boosting its US economy, the dollar was surging high against all other currencies too. Also, it was expected from the US Federal Reserve to hike the rates at a faster measure, which would eventually boost US dollar.
Unexpectedly, the rupee changed its progression. On 1st August, it hit a two-year high of 63.58 against the dollar.
This year, due to the low inflation rate, improved domestic economy and high real rates, the rupee has risen considering the rise in overseas inflow into the stock and bond market. Inflows of around $30 billion have been captivated by the Indian capital markets. Record foreign-exchange reserve has also played a part in the upsurge of the rupee.
Nifty is among the best-performing markets in Asia this year considering a rise of 20 percent this year. The domestic stock markets have hit multiple highs this year due to the boost in inflows.
According to the latest update, the international monetary fund (IMF) has said that it is likely for India to get in shape by achieving 7.2 percent economic growth this year and 7.7 percent the next year because of the several reform measures were taken by the government one of them being GST.
The current account deficit is reduced to 0.6 percent of GDP earlier being 4.8 percent in 2013. Foreign exchange reserves have made a high record by hitting $389 billion in July 2014.
IFA Global, Forex and Treasury Solution Company have suggested that rupee has support against the dollar at 63.60 levels whereas, beyond 63.85-90 could result in an increase of selling pressure in the Indian currency.
As noticed by the traders, it is said that the pair of dollar/rupee moving below 64 shows the refrainment of RBI from intervening to acquire broader gains in the domestic currency.
The surge in the rupee is seen as a backdrop against the dollar which has briefly touched a 15 month low against several other currencies.
The moves of US Federal Reserve would be closely watched. Tightness in the labor market and high US payroll numbers would soon lead to the announcement of shrinking its huge bond portfolio.