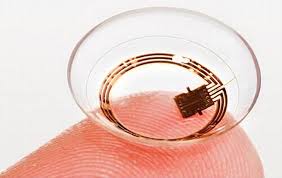 Novartis made a tie up with Google and announced that its eye care division Alcon will be licensing the best search engine's much awaited "smart lens" technology for optical uses. Novartis signed the deal with Google[x], the team which has been working over the years on developing Smart Contact Lenses-a major project of the Google team.
Alcon, the subsidiary body of Novartis will be developing this lenses and will commercialize this "smart lens" technology. Novartis CEO expressed his optimism on such a tie up and said the company will look forward to work in association with Google and meet the unmet medical need. Although he said that incorporating such a technology cannot give results overnight but they hope that by a period of five years things will take good shape.
Google Co-Founder, Sergey Brin was excited too and said that it is a dream for them to use latest technology effectively and improve the standard of life for millions of people and such a tie up is a first step towards chasing such a dream.
The duo will work in collaboration and develop a "smart lens" that will change the conventional reaction of people to health worries. Interestingly such a lens will be a monitor for diabetics to keep a check on the insulin levels, an instrument for measuring tear fluid in the eye and even may be a boon for the visually impaired ones and can make them see again. Now it's just a matter of wait for years for this new discovery to unveil itself.