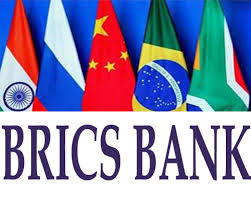 BRICS leaders launched a $100 billion development bank and a currency reserve pool on Tuesday as a means of a big step forward towards formation of an alternative to Western-dominated international system of finance. The bank will give funds for infrastructure projects in developing nations based in Shanghai and India will preside over its operations for the first five years, followed by Brazil and Russia subsequently. All the plans were announced at the summit by the leaders of the five-country group.
The $100 billion currency reserve pool is aimed at helping nations to forestall short term liquidity pressures and the bank will be known as New Development Bank. It is the first large achievement of the BRICS countries that includes Brazil, Russia, India, China and South Africa. They came in association back in the year 2009 to press for a bigger say in global financial scenarios that is mostly dominated by the western powers, who have been at the helm of affairs ever since the second world war. The Western powers in a way governed the global financial issues through the International Monetary Fund and the mighty World Bank, acting as the fulcrum.
The bank is supposed to begin with a subscribed capital of $50 billion divided equally among the founders along with a total of $10 billion in cash initially put in over seven years and $40 billion as guarantees. The new bank is expected to start granting funds and lending for projects from 2016 and will be open to membership by the other countries. However the capital share of the bank is fixed at 55% and can never drop below this specified level. Interestingly, BRICS did not criticize Russia in the summit over the Ukraine issue but called for restraint by all the actors to thrive for solving conflicts in a peaceful manner.