JIT Mukherjii
After completing his MBA in Financial Management, he decided to shift to writing and took it as his full time career. Being the Editor-in-chief of this web magazine, he has got diverse interest in the field of politics and business related matters.
Related Articles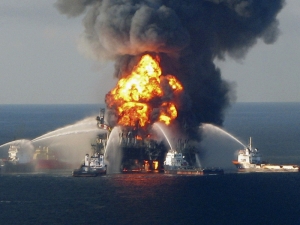 BP authorities has finally admitted their guilt and agreed to pay $4.5 billion as fine to the Federal Government and it is going to be the biggest fine by any corporate in US history. This was confirmed by US Attorney General Eric Holder in New Orleans.
With great pleasure Greece declared a record third month surplus in current account balance, in September, 2012. It reached a surplus of about of 775 million euros and the striking news is that Greece managed to reach this position after facing a deficit of about 1.1 billion euros a year back.
The news is not that Justin Bieber and Selena Gomez are a couple. The point is that the news has broken the heart of millions of Justin Bieber fans. The couple was dating for quite a few months and they kept their secret relationship totally under the carpet.