If your life reads like a Greek tragic hero, then obviously filmmaker's will run to make a biopic out of it. That's exactly what has happened in case of Jeff Buckley as his life reads like a Greek tragedy. Jeff Buckley was a tortured hero born to a famous father whom he never knew and himself reaches to the height of enormous success in life.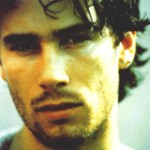 After reaching to that tremendous height of success, Jeff Buckley went to a self-imposed exile and the life ended with an untimely bad conclusion. So, how long can the film industry wait with such a real life dramatic script.
The discussions to make a biopic on Jeff Buckley started in 2006 and finally director Jake Scott decided to sit behind the lens. Yes, you are right – Jake Scott is the director of the feature film Welcome To The Rileys released in 2010. The script of the biopic will be penned by Ryan Jaffe who is well known for penning the 2008 Rainn Wilson comedy named The Rocker.
Another twist to the tale is that Jeff Buckley's mother Mary Guibert will be the executive producer and will be present in the entire film making process as a consultant. Other producers will be Michelle Sy and Orian Williams who have also got the music rights of Jeff Buckley.