"Orange" is a Telugu film which has been directed by Bommarillu Bhaskar. This Friday South super star Ram Charan's much awaited romantic comedy flick "Orange" finally hits the theaters across the country. After going through the "Orange" review it seems that the movie will set the box office on fire.
However, Ram Charan's previous block buster "Maghadeera" has already created huge expectations about this newly released movie Orange.
It is very entertaining movie which has attracted the young audiences to the theaters. It seems the movie already is on its way to become another blockbuster.
In the movie Ram Charan plays the lead role of a flirt. Beautiful and charming actresses Genelia along with Shazahn Padamsee will be seen in the female lead characters. Shazahn Padamsee is the daughter of famous ad guru and theatre personality Alyque Padamsee and known pop singer Sharon Prabhakar.
As per the Orange review, the story goes as follows; "Rohith" the character that Ram Charan plays in the movie, thinks that he can make any girl fall in love with him. In the meantime he truly falls in love with Genelia playing as "Keerthi". Though Genelia feels the same way, but could not express her feelings to Rohith. Thus the movie slowly moves towards the climax. There are lots of drama together with mind blowing dialogues and music. The film is made just for fun and pure entertainment.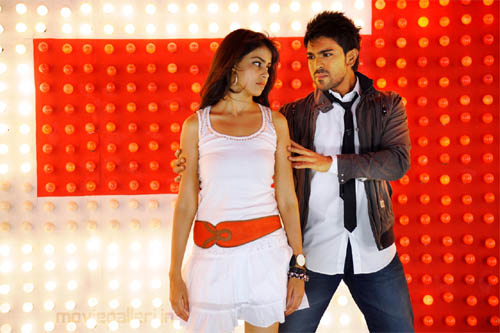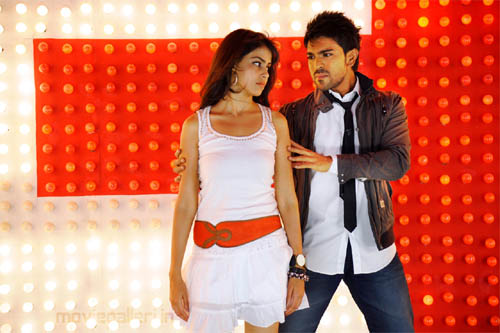 Directed by: Bommarillu Bhaskar, Produced by: Nagendra Babu, Written by: Bommarillu Bhaskar
Casting:
Ram Charan Teja as Rohith, Genelia D'Souza as Keerthi, Shazahn Padamsee as Rooba
If you have seen the movie yet, please share your opinion with us.
See the movie clippings below: