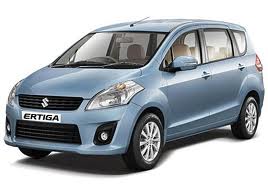 With the launch of Maruti Etriga, the company is aiming for a 50% market share in the Indian market. The company lost their market share in the last financial year due to some labor disputes for few months and due to that, their market share dropped to 38%.
But once the strike was over, the company again regained their ground and ended the financial year with a 45% market share. But now the company wants to expand their market share to 50% and that too, by launching utility vehicles like Maruti Etriga in the Indian market.
The company authorities have claimed that Etriga will be the perfect car which a family can use for going to office and coming back and at the same time, doing some shopping at the nearby grocery store. This is the first attempt by the Indian car manufacturer to enter the utility vehicle segment market. Maruti Etriga offers more space and is light and has been priced at Rs 5,89,000.
In the next stage, Maruti is planning to go for sports utility vehicles which may attract a lot of younger customers. The SUV segment is growing at a speed of 20% during the past three years and hence the company wants to tap this part of the market also.