Worries, worries and worries. This has been the slogan in the economic world since the Great Repression started in 2008. Equity markets worldwide took a downward dive since last few days. There is devaluation of Australian dollar and rupee to dollar rate is also at their 13 months lowest.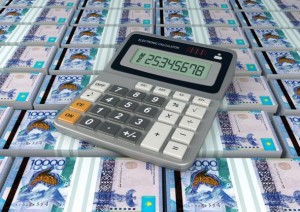 Analysts are saying that the reasons for this can be more than one. First, reports of slowdown of Chinese economy with devaluation of Yen and secondly, the impending factor of increase in interest rate by the Federal Reserve. Rupee is losing its sheen even to Australian dollar as Australian dollar is to Rupee is also losing its sheen.
On Monday Indian stock market went down by 1006 points and Chinese stocks are down by 37% than what it was in the previous years. Many analysts are of the view that the present downfall in the stock market is due to deflationary situation that is existing in different markets. "Deflationary pressures are rising globally. The only way to offset them is central bank generated liquidity. But there is no global recovery. Unless we have a significant shift in fiscal policy stance, it's going to worse than better."
Whenever there is some anticipatory news of Fed Reserve coming out of QE and increase their interest rates, there is always turmoil in the emerging markets. With devaluation of Chinese Yen, many investors have started believing that there may be a global devaluation race across various nations.
This Thursday, USA is expected to release their most crucial GDP data and if that comes out to be good, then the markets are expected to revive again, overcoming the sluggish Chinese economy news. Let us wait till then.